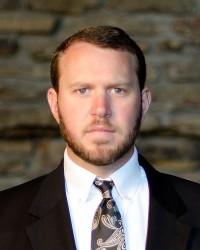 Matt Harrell
Senior Project Manager
.(JavaScript must be enabled to view this email address)
601-891-4102 (O)
601-717-2459 (C)

Mr. Matt Harrell has been around the construction industry his entire life. Growing up as Mike Harrell's son, he began working in the field at an early age in the summer and during holidays. In 2007 Matt began studying at Mississippi State University where he graduated with a Bachelor's of Science degree in Building Construction Science, a minor in Architecture, Business, and Math. In 2009 Matt worked with Graycor Inc., an Illinois based industrial and commercial construction company, on the MS Toyota manufacturing plant. After graduation he began work with PIA Solutions, LLC where he served as Project Manager. In 2014 Matt helped with the creation of Probity Contracting and now serves the company as a Senior Project Manager.
Project Management
Residence Inn by Marriott at the District, Jackson, MS
Senior Project Manager, 2015-2016
Responsible for the construction of a four story, 95 room, wood frame hotel in the District development at Eastover. Responsible for owner meetings, OAC meetings, over all scheduling, and controlling the cost. Responsible for interaction with the Project manager, superintendent, and owners.
Belhaven University Dorms, Jackson, MS
Senior Project Manager, 2014-2015
Responsible for the construction of a new three story, 137 bed, wood frame student housing facility at Belhaven University. Conducted OAC meetings, maintained schedule, cost control. Liaison with the subcontractors, superintendent, and owners.
West Rankin Water Pump Station, Richland, MS
Project manager, 2013
Replaced 1500 sf. of roof and exterior metal panels. Responsible for coordination of subcontractors, scheduling and budget.
L-3 Vertex Renovation, Madison, MS
Project Manager, 2012-2013
Assisted in the interior renovations of the 120,000 sq. ft. warehouse / office facility. The project included 10 phases of construction which took place from 5:00 pm - 5:00 am. Responsible for subcontractor coordination, budget and scheduling.
PROFESSIONAL AFFILIATIONS:
Mississippi Chapter of Associated Builders and Contractors, PR Committee
Mississippi State University, BCS, Board of Industry Advisors
EDUCATION:
Mississippi State University
Bachelor of Science in Building Construction Science
Minor in Architecture, Business and Math